Call Us Now 409-745-6741

The Best Garage Door Service Galveston TX Can Deliver
Most of us have breathed a sigh of relief as we pull up to our garage in a thunderstorm, hit the button on the remote and watch as the garage door lifts and reveals a dry and warm garage. This is an especially rewarding sight as you thing about the car full of groceries loaded in the trunk.
We do tend to take our automatic overhead garage doors for granted as we just assume that they will always work, or will they? Automatic garage doors are mechanical devices, and like any mechanical device they can break down.
An automatic garage door works by running the door up and down on side rails that are attached on each side of the opening of the garage. The door is pulled up and down by an electric motor that is mounted in the garage door opening device located on the garage ceiling. There is a lever that is attached to the door and to a pulley mechanism from the opener device.
There are also heavy duty springs mounted parallel to the door in the back of the garage at the ceiling level that contract and tighten when the door is opening and expand when the door is being let down.
Any of these systems can break, shut down and not work at all during various times over the years, and in those cases you will have to call a repair company. You should line up the best garage door service Galveston TX has to offer because, even though you won't need it often, when you do, it will be worth its weight in gold.
If when you arrive at home in that storm and the door does not work, you are going to probably get wet unloading the groceries, but you will also be needing to find a repair professional for your door. If you have already made that leap ahead of time and you have a company that you have formed a relationship with, then you are ahead of the game.
It is always a great idea to have a reliable garage door servicing company just come by on a periodic basis and check things out just to be sure that everything is working properly.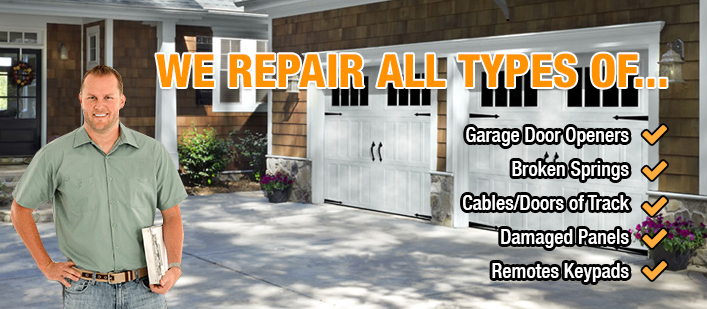 For example, a cable could be loose, or the motor is giving our, or even the springs are losing their torsion. These are items that can be corrected, but you might not ever know about them unless you are attempting to operate the door and it just doesn't work.
Contact Us At Your Early Convenience For
Accurate Garage Door Repair
3102 Cove View Blvd, Galveston TX 77550
409-745-6741
The Brand We Work With
genie
lift Master
amarr.com
chiohd.com
raynor.com
clopaydoor.com
haasdoor.com
doorlinkmfg.com
Anything mechanical tends to go haywire at the most opportune moment, and usually when you have other pressing issues at hand. So instead of being held up on an important appointment or perhaps you are unable to get into the garage, you can nip some of those problems in the bud by having a periodic maintenance check performed once in a while.
By taking care of some of the small issues along the way, if you have that good garage door repair Galveston TX has to offer, you will get things straightened out in advance.